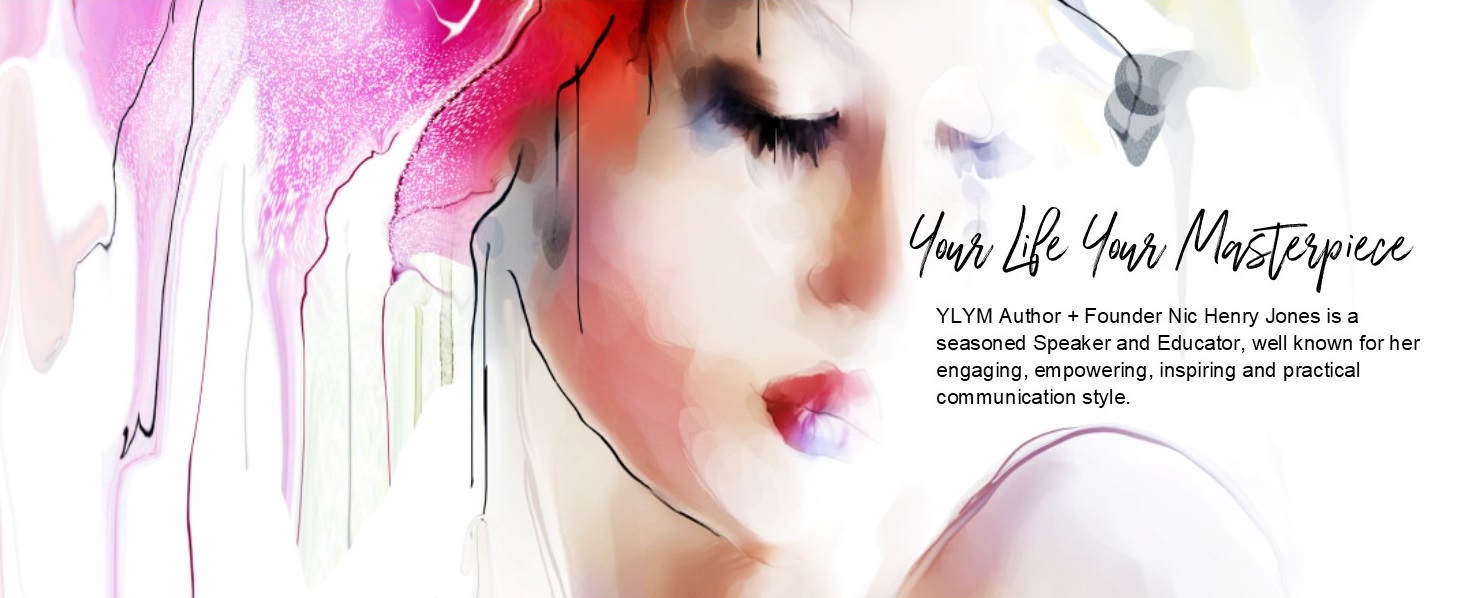 Register here to download your 2019/2020 Life Review Cheatsheet!

Nic Henry Jones is a purpose-driven creative, an Entrepreneur, Business Strategist and Thought Leader, Educator and Author passionate about 'unlocking potential'.  Her 9 years experience in running a Marketing Company and working with hundreds of brands and individuals and presenting at over 100 Business & Personal Development events across a number of Industries, positions her with a unique understanding and insight into what is required to 'unlock potential' on a number of levels.
Nic is a confident, engaging, vibrant, knowledgeable and interactive speaker who has presented at Conferences, Workshops,  Masterclasses, Webinars, Cancer Council Fundraisers, and Personal Development events.  She is regularly called on to present to the key players in Industries, and by local Councils to train their business owners.  Her keynotes and presentations are created and tailored for the audience, type of event, and conference or workshop theme.
She has a unique way of presenting and engaging the crowd and her presentations are always succinct, full of well thought out and impactful content.  Attendees walk away empowered, inspired, and ready to take action.
It's here!
Secure your copy of 'Your Life Your Masterpiece' today!
About Nic Henry Jones
Nic Henry Jones is a passionate and purpose driven visionary with a unique ability to engage, empower and inspire people to be their best whatever the context. Nic has embraced intention to create a masterpiece out of her life, and inspires others to do the same in order to live their best life and create a powerful legacy for the next generation. This book is a real, raw and authentic presentation of just how pain can be turned into gain, how the decision making process throughout your life can position you to unlock the greatness within, how hard times can become diamonds in your crown, and how it's possible to create your thrive, and be living your best regardless of your journey to this point. A life of intention, is a fulfilled colorful one, a true masterpiece in the making.
Nic is an Entrepreneur, Business Strategist & Thought Leader, Educator, Keynote Presenter, Coach and Author. Nic resides in the Adelaide Hills (Australia) with her three children. 
'She is a serious powerhouse and a force to be reckoned with'. Jo 
Leave a Review
Have you read 'Your Life Your Masterpiece'?  Why not leave a review in the box on the right and share your experience with others.  Once reviews are received and approved they will be added to the YLYM Review page and shared on socials.