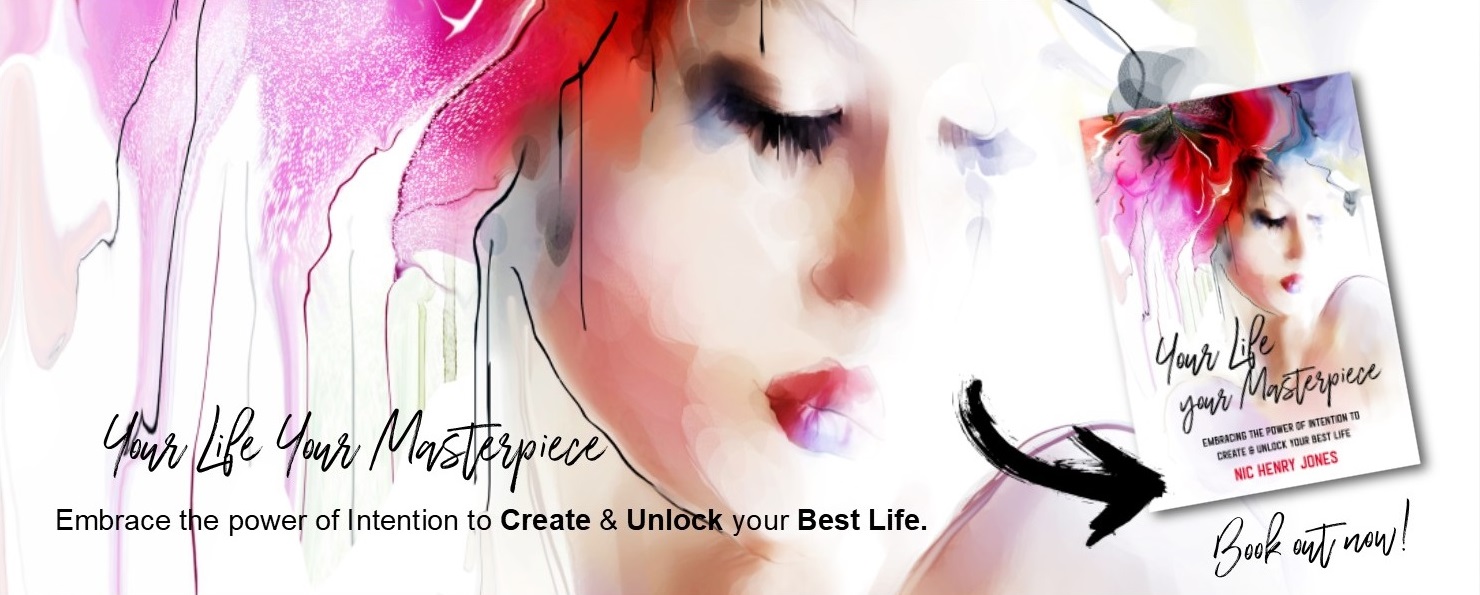 Register here to download your 2019/2020 Life Review Cheatsheet!

Your Life Your Masterpiece is a call to create with the paintbrush of intention.
A call to re-align with the life you were created to live.
A call to challenge what is to create something new.
A call to get intentional about unlocking the fullness of every area of your existence.
A challenge to ditch default and start creating a masterpiece.
A call to thrive over survive.
A call to colour up your world, get clear on who you are, and why you are here.  
It's an opportunity for you to identify, re-define and live your best.
It's a lifelong call to create.

The 'Your Life Your Masterpiece' Book has 12 chapters.  An outline of what's in the book can be found below.
CHAPTER 1: a life by design

Created as a Masterpiece
Life, is one big set of choices
Your Best Life – A re-alignment
Getting clear on who you are
Life still happens
Your life is your message to the world…
CHAPTER 2: Mess to Masterpiece
Your unlocked potential awaits you…
Feeling Powerless
That life changing moment…
Who am I and why am I here?
So grateful
Nothing is wasted
Pain into gain
Positioning
The Power of Getting Intentional
Choose your Narrator
Fear
Be faithful with what's in front of you
The best project you'll ever work on, is you!
CHAPTER 3: Your Life Your Masterpiece

Your Life, your Masterpiece
What is a Masterpiece?
Cheese platters: My Masterpiece Analogy
The Process of a Masterpiece
A Work in progress and a Masterpiece
Embrace Change – change is power
Ditch New Year's Resolutions – change habits instead
Powerlessness and Choice
Powerful people
The Compound Effect
Contentment + Happiness
There's always a cost
CHAPTER 4: The Power of Intention

Intention is your power over emotion
Intention as positioning
What is Intention?
The Intentional Chain: Desires, beliefs, intentions and actions
Intention is everything
Setting intentions and following through
An Intentional Word
Strong positioning through the challenges
Intentional Learning is a lifestyle choice
Self-Awareness is a powerful tool
CHAPTER 5: Getting clear on who you are
Your Ideal Life
Visualisation
A Vision for your Masterpiece
Personal Vision 
Identify what has you playing small
Your personal SWOT
Your Dreams
Your 'why'
Success
CHAPTER 6: Authenticity & Alignment

So what is this buzzword 'Authenticity' all about?
Definition of Authenticity
The Authentic person…
Unlocking the inner and the outer
Alignment & Stress
What do you need to work on?
Your Authenticity and others
Uplevelling your world through Authenticity
Aim for Personal Excellence, not perfection
Resist normal
CHAPTER 7: Thriving over surviving

Thriving over Surviving
Let's talk Cheese Platters…
Creating Space, Preparation, Intention, Foundations, Balance, Beauty, Rest, Joy, Gratitude, Colour up, Change, Life's Luxuries, Time + Focus
'Cause I can', is a good enough reason
Self care
Perfecting your Art
The habits we create to survive, don't belong in our thrive
Learn to breathe again
CHAPTER 8: Know what fuels you
My life journey
Glorious Ruins
Transformation is positioning
Exceedingly above and beyond
Order and Choice
CHAPTER 9: A Purpose Driven Life

Passions and Purpose
Unlocking your passions
Your Ideal Life – honouring your Life Purpose
Purpose & passion driven careers
Your element
Fierce but Flexible
CHAPTER 10: The People Factor

The People Factor
Doing life with people
You teach people how to treat you
Reacting or responding
Glass jars
Don't just be with the right people, be the right person too
Internal conflict
Intentional Relationships
A Culture of Honour
CHAPTER 11: Keeping your Masterpiece evolving
The tough
Put your focus on things you can change
Review, refocus, redirect, thrive
Simplicity
Reflection
Celebrate

CHAPTER 12: A Legacy for the next Generation
Create new norms, build into culture, create the future…
Building into Family Culture
What our kids needs for the future
CHAPTER 13: We've got this!
The light at the end of the tunnel
You don't know what you don't know
Over to you!

It's here! Grab your Copy today and get ready to unlock 'A Whole new World!'.
Embrace the Power of Intention to live your best. 
About Nic Henry Jones
Nic Henry Jones is a passionate and purpose driven visionary with a unique ability to engage, empower and inspire people to be their best whatever the context. Nic has embraced intention to create a masterpiece out of her life, and inspires others to do the same in order to live their best life and create a powerful legacy for the next generation. This book is a real, raw and authentic presentation of just how pain can be turned into gain, how the decision making process throughout your life can position you to unlock the greatness within, how hard times can become diamonds in your crown, and how it's possible to create your thrive, and be living your best regardless of your journey to this point. A life of intention, is a fulfilled colorful one, a true masterpiece in the making.
Nic is an Entrepreneur, Business Strategist & Thought Leader, Educator, Keynote Presenter, Coach and Author. Nic resides in the Adelaide Hills (Australia) with her three children. 
'What an incredible afternoon listening to the remarkable Nic Henry Jones share her wealth of skills and knowledge.  Thank you for your infectious energy, your drive and willingness to go above and beyond to help others achieve their goals and give back.  You are truly an inspiration'. Rabecka Stokes Elsworth  
Leave a Review
Have you read 'Your Life Your Masterpiece'?  Why not leave a review in the box on the right and share your experience with others.  Once reviews are received and approved they will be added to the YLYM Review page and shared on socials. 
LET'S CELEBRATE YOUR JOURNEY!
We'd love you to share a photo of the cool places you get intentional about sitting as you engage with this book, the ways you are colouring up your world, your cheeseplatters and other masterpieces, and the ways you are getting intentional about building into your best life using our #officialhashtag